Canada has adopted harsh and strict travel policies and has made it virtually impossible for international tourists to visit the country. The US-Canada border has remained closed since March.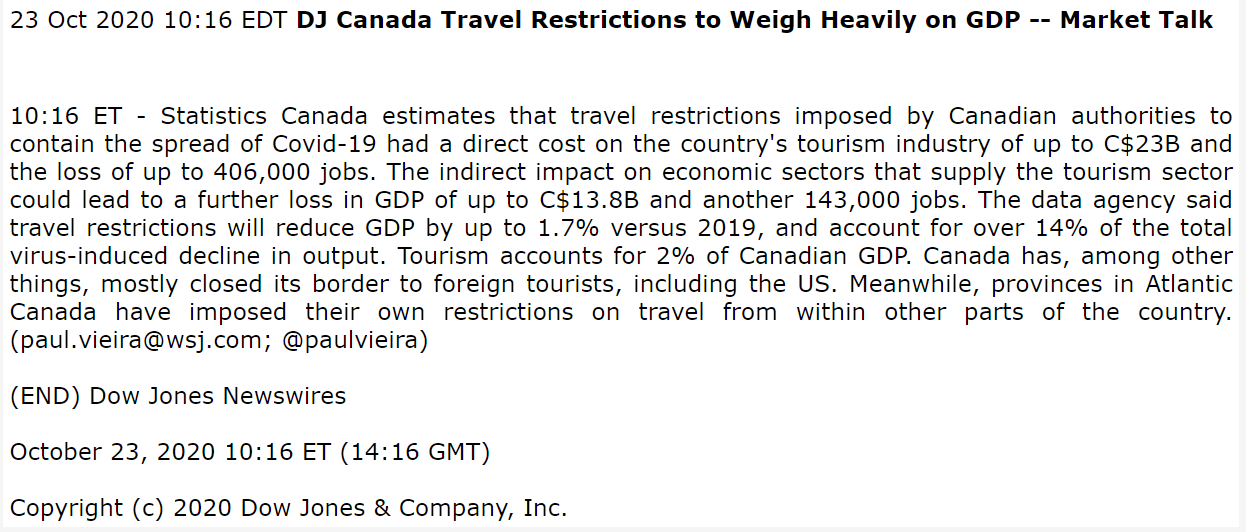 The lack of rapid-test that can issue a diagnostic within 10 minutes combined with mandatory quarantines of 14 days for international travellers has made it impossible to sustain any tourist activity.
"Governments at all levels need to improve pandemic management to better target resources at the highest priorities and ensure that parts of the economy that are able to reopen safely can do so", Aaron Wudrick, Federal Director at the Canadian Taxpayer's Federation told Westphalian Times.
Countries have been reopening their borders to international travels since the summer and Canada remains one of the few countries to keep its border closed to tourists.
Airlines around the world have started adopting rapid-testing and demanding a negative test result before individuals get on their flight. Italy's airline Alitalia and Germany's Lufthansa have adopted such testing strategies.
Canada has recently purchased, received and distributed 100,000 rapid test kits between its provinces, but not only is that insufficient, the country still lacks a proper plan to deal with international travel.
Canada has announced that the US-Canada border would remain closed until at least November 21st. The government has not put in place rapid testing guidelines for airlines to allow international travel for tourists with negative test results.
Meanwhile, Canada has the highest unemployment of the G7 countries. The loss of 406,000 jobs in the tourist industry and of $23b in revenues could reverberate and cause the loss of another 143,000 jobs and $13.8b in revenue in other industries.
"If our governments do not get borrowing and spending under control soon, Canadian taxpayers – and their children and grandchildren – will end up paying a very steep price", Wudrick said.